Love solving puzzles? Enjoy playing with words? Our mobile game is just what you need! With thousands of challenging levels, you'll never get bored.
Move the columns up or down. Try to make a word in the middle.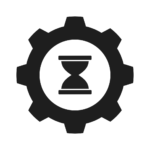 Wordis is a fun and challenging word game where players must move columns of letters up and down to form a complete word. With multiple levels of difficulty and thousands of words to spell, this game will keep you engaged and entertained for hours. Don't worry if you get stuck, you can use hints to help you along the way.
If you're finding a level too difficult, don't worry! You can use hints to help you form the correct word. Each hint will reveal a letter in the correct position, making it easier for you to solve the puzzle. Keep in mind, though, that hints are limited, so use them wisely. Good luck!